I just had an epiphany, Quinn and Santana would make such a hot couple. Sure, emotionally it would be a train wreck of epic proportions, but a sexy hot mess none the less. There's OBVIOUS sexual tension and Quinn did say she was "
not really
that
into that"...
underline meanings anyone? That would be the awesomest twist ever, and I wouldn't be mad if they traded the Brittana endgame for Quintana. But a girl can dream.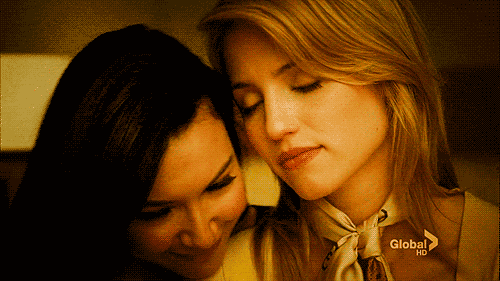 Oh and here's a spoiler of what Quinn will look like in Season 3. Maybe for a storyline or song.
(
Read more...
Collapse
)
Current Mood:
contemplative